This pilot project of a total company went so well that the savings made on it thanks to BIM allowed to increase the finishes in the apartments. This building consists of two staircases, a condominium and a moderate-rental housing for a total of 34 apartments. It consists of 6 levels above ground and a basement level, for a total area of 6,000 m2. The project is located in a development zone which is part of a Quality Assurance Plan (PAQ) aimed at increasing the density of the residential area located near the Bois de la Bâtie. The construction started in October 2020, with delivery scheduled for March 2023.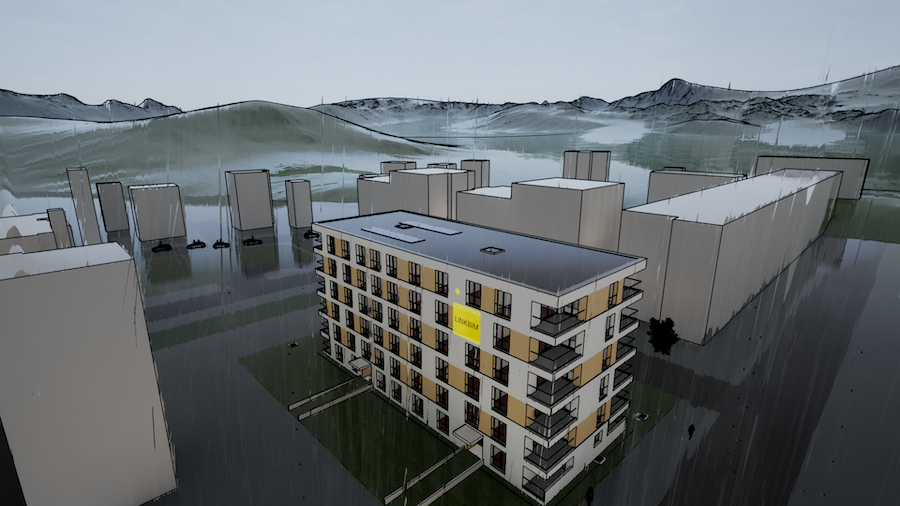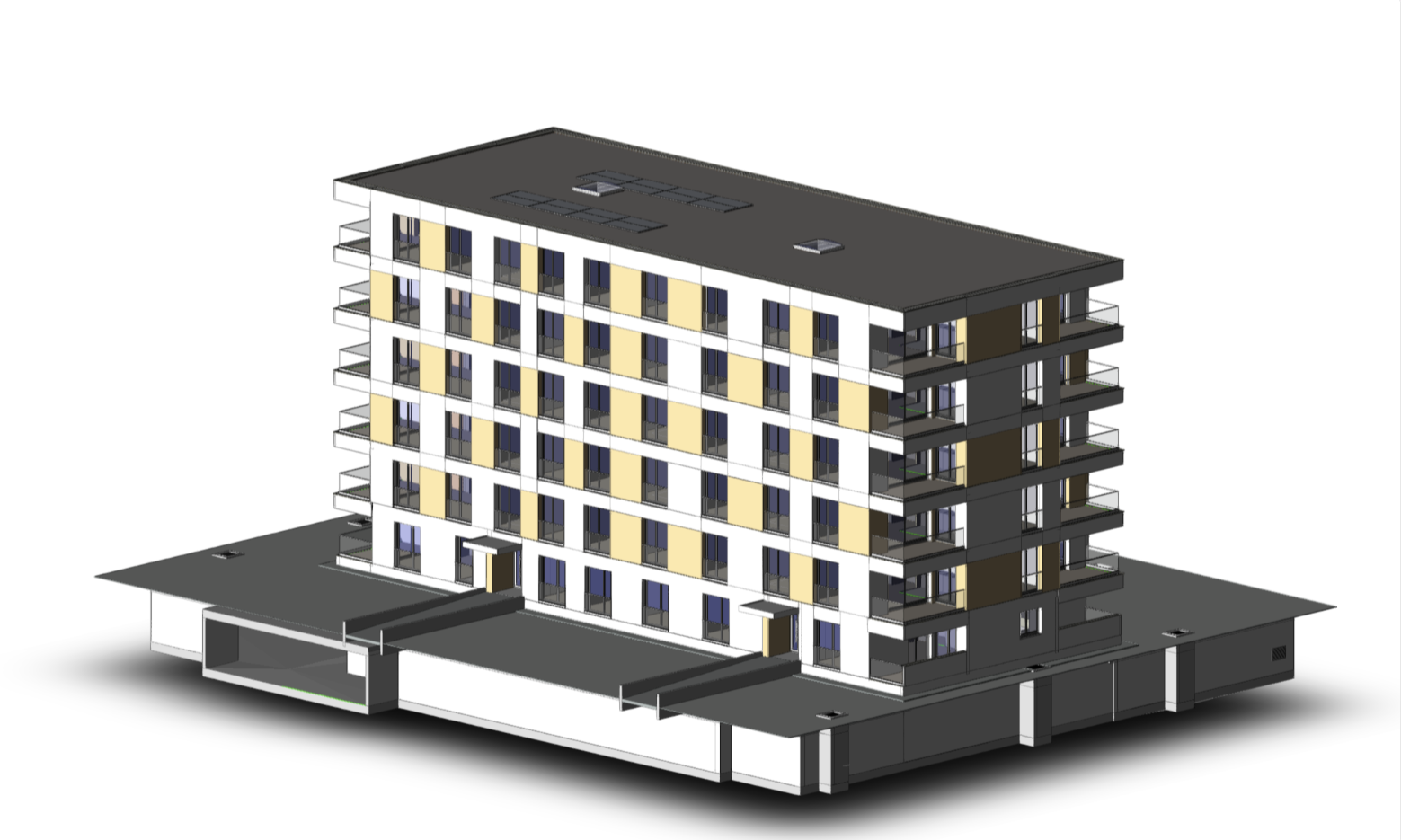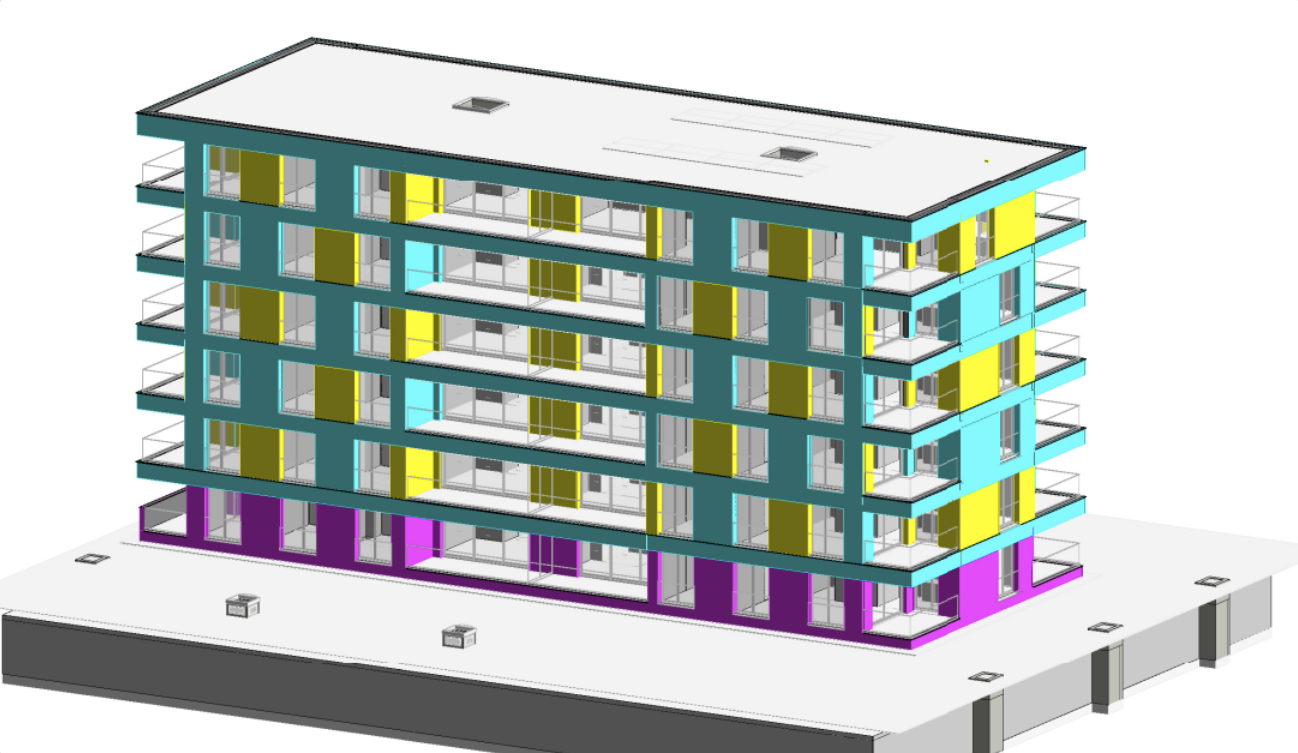 Pilot project of our client, who wanted to experiment with BIM on this project and capitalise on it to develop its processes on future construction sites. We therefore started from scratch to create tailor-made BIM processes for the various services such as calculation, methods, work management and after-sales service, but also all the necessary BIM documentation, such as the BEP, the graphic and 5D charters, as well as the maturity audit. The challenge was therefore not the project itself, which was rather standard, but the BIM process to be integrated into the project without impacting the schedule.
Our role in this project was crucial. As BIM Manager, we carried out an audit of the agents, created and wrote the BIM manual of the company and the project. We also configured and trained the various stakeholders in the use of the collaborative platform and audited the models to guarantee their quality and compliance. Our second mission was the CVSE modelling in LOD 350, covering the heating, ventilation, sanitary, electricity aspects and the necessary penetration holes. This step is crucial to ensure good management and precise monitoring of these key elements of the project. Our third mission was calculation (5D). The need was simple: use the existing Revit model to retrieve quantities and location plans without changing software. The goal was to integrate them into the submissions of the architectural trades CFC 211.5, 221.2, 226.2, 271.0, etc. Finally, our last mission was BIM coordination, ensuring spatial coordination between the various trades, management of BCFs and IFCs. VSS standards have been respected, and all program compliance checks have been made. Thanks to our expertise and know-how in BIM, we contributed to the success of this ambitious project, which was not impacted by the implementation of this new working method in the teams. The feedback itself was very positive, because the cost of BIM was not felt on the project, quite the contrary as our client now carries out all their projects in BIM.