The BIM graphic charter is an essential document that formalises and standardises work processes within the framework of building information modelling (BIM). It comprehensively addresses the various relevant aspects for a company engaged in a BIM project. This includes modelling methods, criteria for graphic rendering. This document serves as a guide to ensure uniformity and consistency throughout the project, therefore promoting more effective collaboration and higher quality results.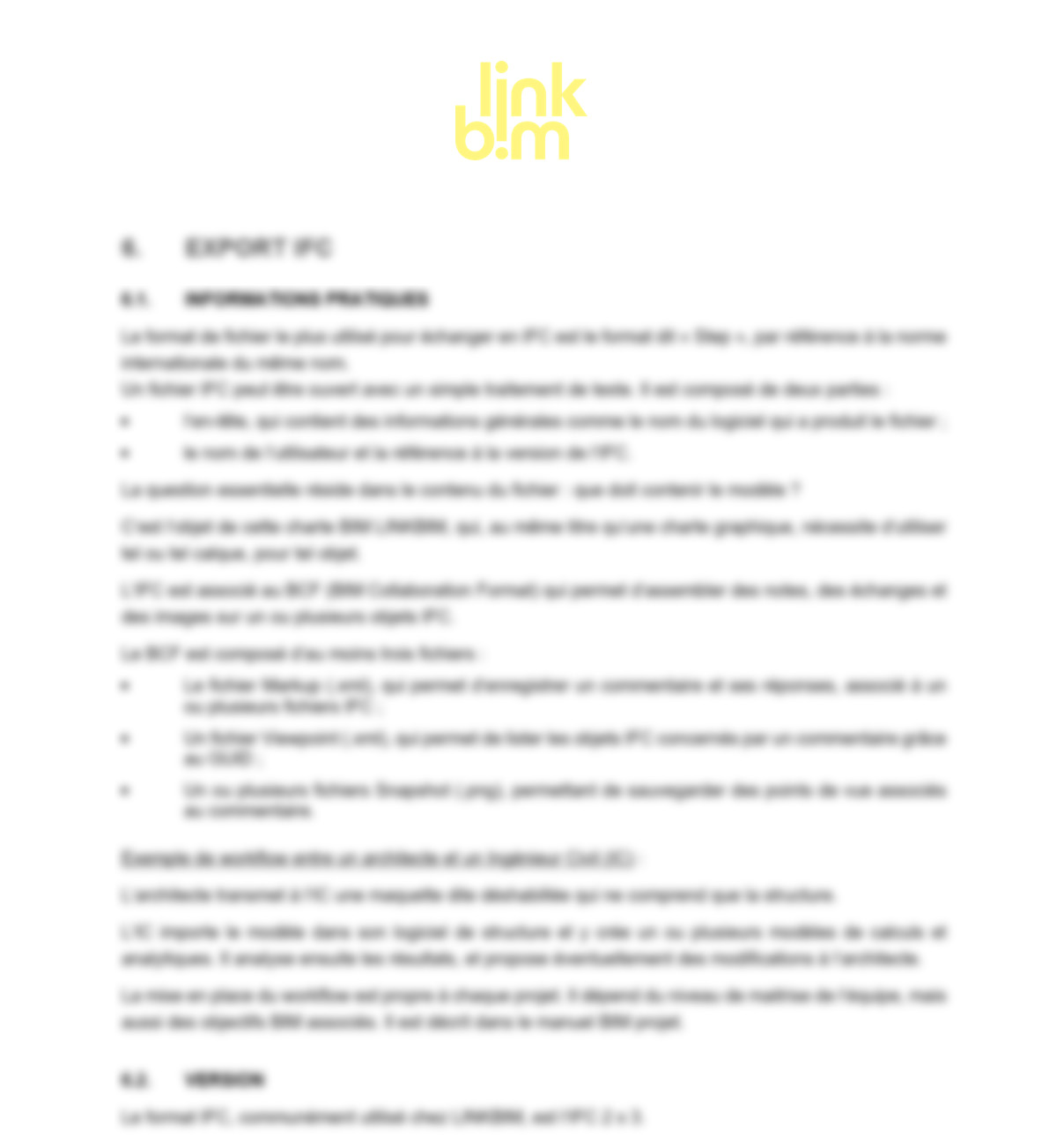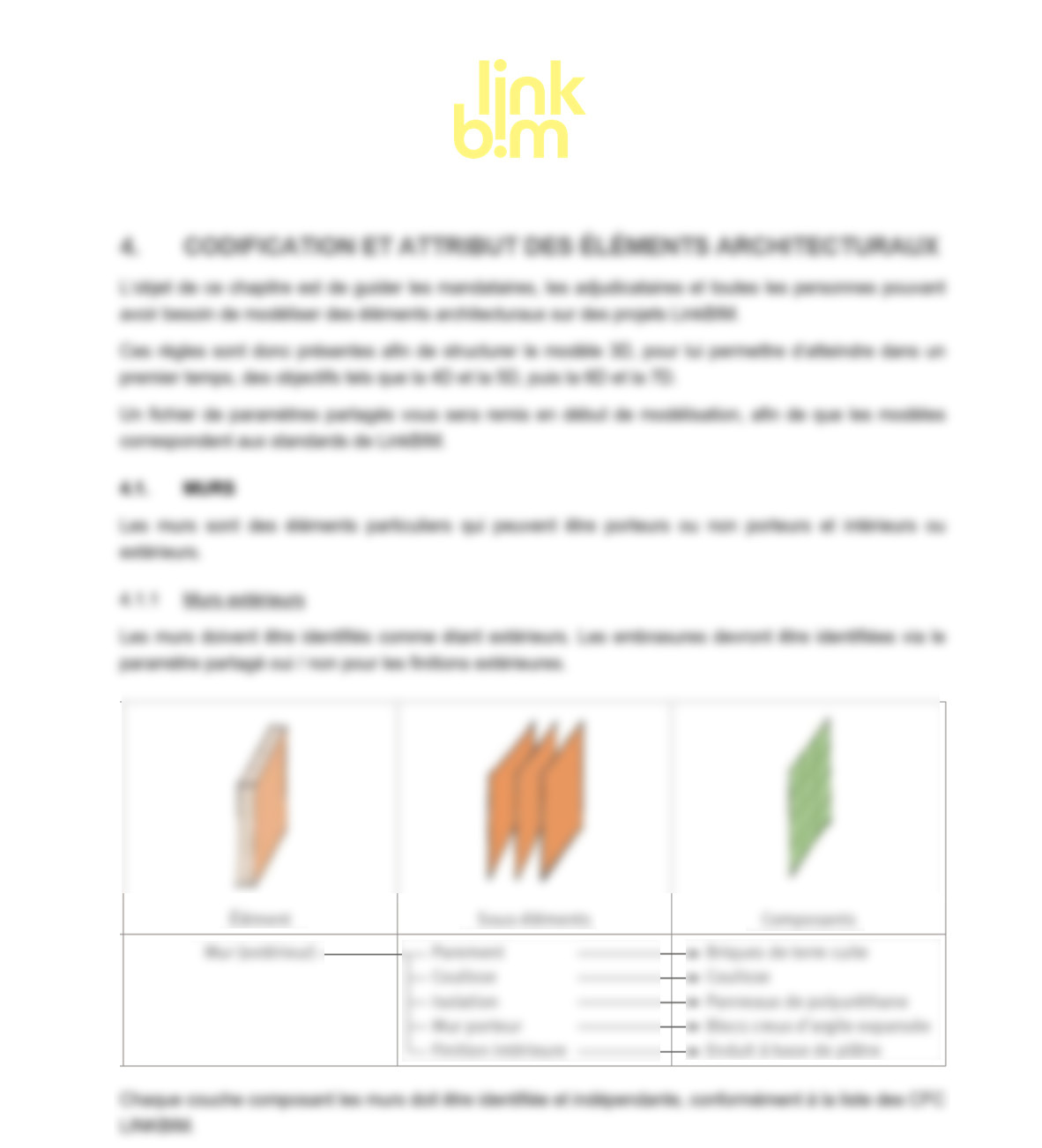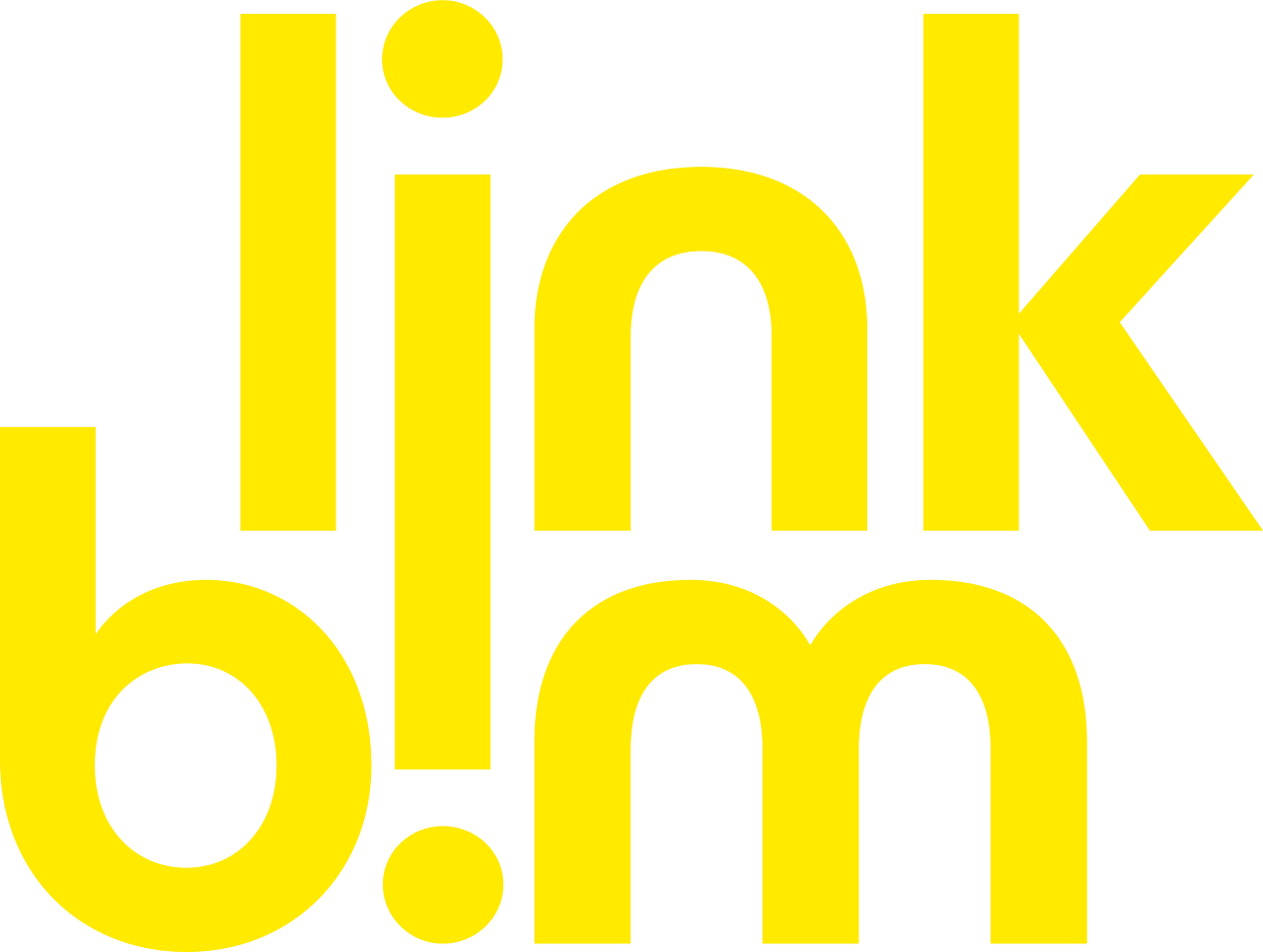 The BIM charter: An essential pillar for the quality and integrity of 3D models
Building Information Modelling (BIM) is an innovative collaborative approach that is revolutionising the way of designing, constructing and managing buildings and infrastructures. This methodology is based on three-dimensional digital models that concentrate a multitude of technical information, precise quantitative data, as well as cost and time estimates. To guarantee the quality, uniformity and interoperability of these models, the establishment of a BIM charter is essential.
This BIM graphic charter defines a coherent set of guidelines for the graphic representation of the elements integrated into the 3D digital model. It ensures the standardisation of various graphic parameters, including colour codes, line styles, hatching, textures, but also annotations, symbols, nomenclatures and legends. The goal is to create a visual uniformity which facilitates the reading and the exploitation of the model by all the stakeholders of the project and avoids any ambiguity.
Ultimately, the BIM charter is much more than just a modelling guide. It is a strategic tool that guarantees data integrity, promotes efficiency in the construction process, and ultimately, contributes to the realisation of more sustainable and profitable construction projects.
The Essence of the BIM Graphic Charter: optimisation, communication and standardisation
At the heart of the BIM process, the BIM charter plays an essential role in guaranteeing the readability, understanding and interoperability of 3D digital models. It serves as a guide to prevent ambiguities, minimise errors, avoid omissions and resolve discrepancies between the various project stakeholders. By its nature, it strengthens visual communication between technical and operational teams, and optimises the use of BIM modelling software.
The BIM charter is a personalised strategic tool, adapting to the specificities of the project and respecting the standards in force. Its content may change depending on the phases of the project and the types of elements modelled. For example, it can provide specific colour codes for each technical batch, distinct line styles according to scales, or even varied hatching according to functions.
These guidelines, grouped together in the BIM graphic charter, must be easily accessible and usable by all project stakeholders. This is why it often relies on modelling templates and object libraries, which guarantee efficient implementation and constant compliance.
The BIM charter is much more than a simple document: it is a vector of consistency and efficiency that promotes harmonious and productive collaboration. It is the central pivot that harmonises work processes, standardises information and guarantees the overall success of the BIM project.