The study phase is the first stage of a BIM project. By laying the right foundations during the study, we gain in efficiency and costs for all the remaining phases of the project. To do this, Link-BIM processes are essential.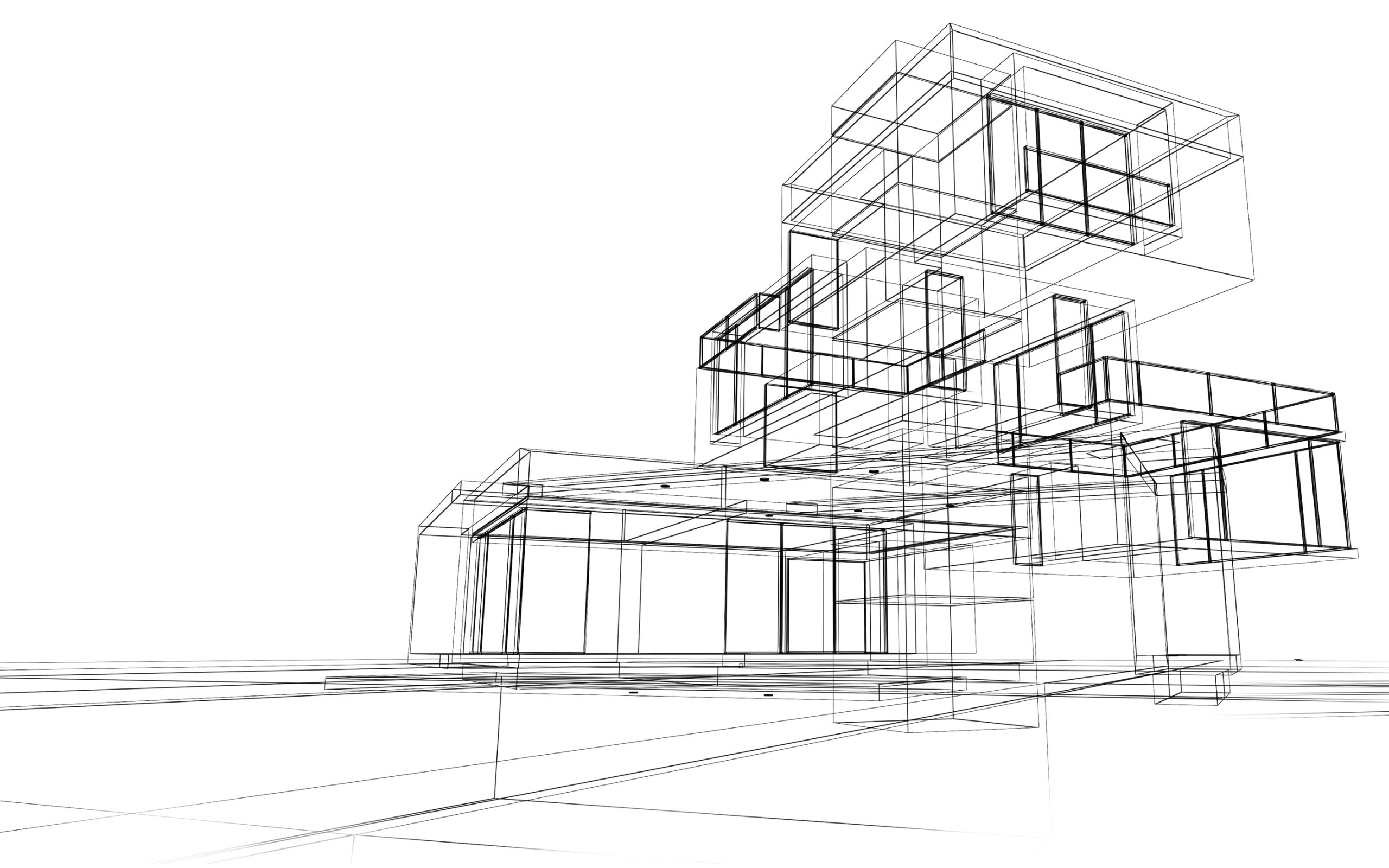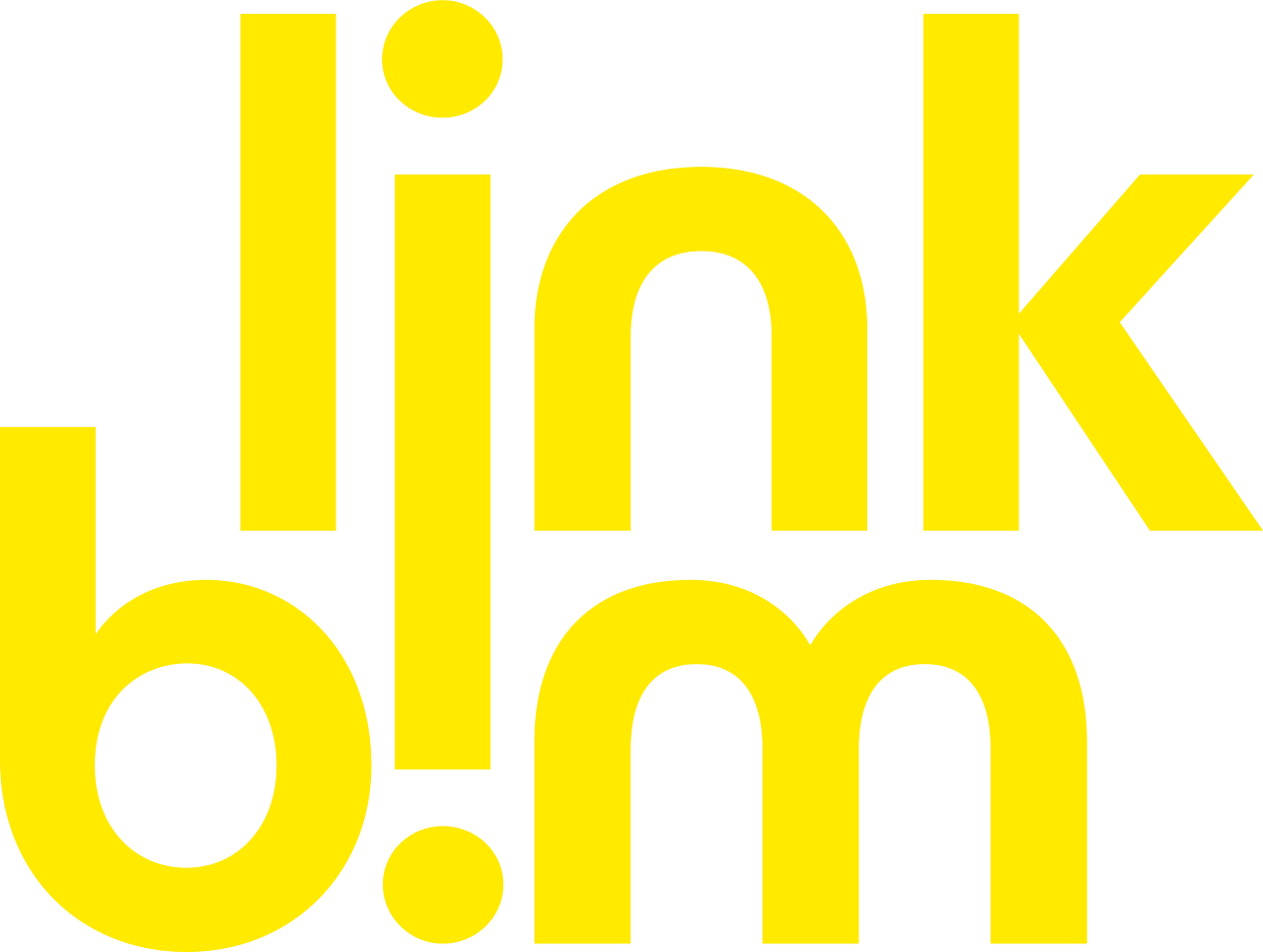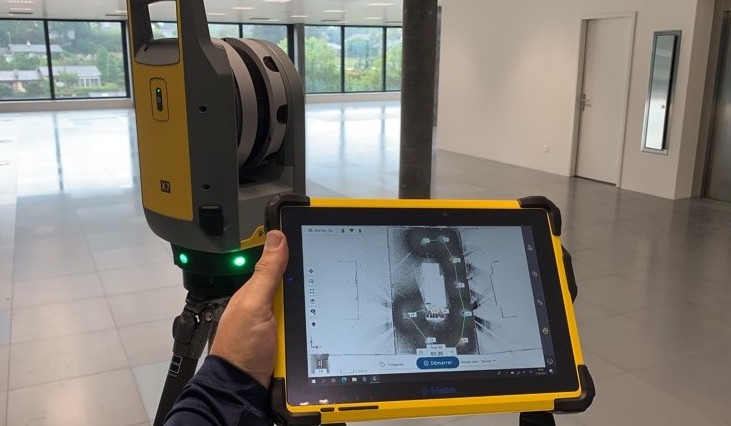 Study of the land and the buildings
The first intervention that we carry out during the study is the scan of the land and/or the existing buildings. This scan allows us to capture all the elements present in the direct and indirect environment and which could potentially conflict with the project.
Thanks to the scan, we make a model of the land and the existing buildings, which will serve as a basis for the modelling of the architectural project. Thanks to this data, we can also accurately calculate the quantity of soil to be excavated.
Therefore, we actively participate in the feasibility studies of the project according to the elements scanned on the ground and its surroundings and, of course, according to the constraints and recommendations of the various engineers and specialists.
A solid foundation thanks to BIM
During the study, we can produce a site installation plan with the help of our terrain model or directly on the point cloud. This makes it possible to visualise the living quarters, storage areas, lifting areas, access areas and even potential danger areas.
As you have understood, the advantage of BIM is the ability to anticipate future sensitive points of the project before its completion. To achieve this, it is important to establish and transmit to the various agents the BIM charters as well as the BEP to be respected throughout the project.
As a reminder, the BEP defines the basis of what is expected of agents and in what format and what deadline. The purpose of the charters is to establish standardisation. Norms provide a legal and institutional framework.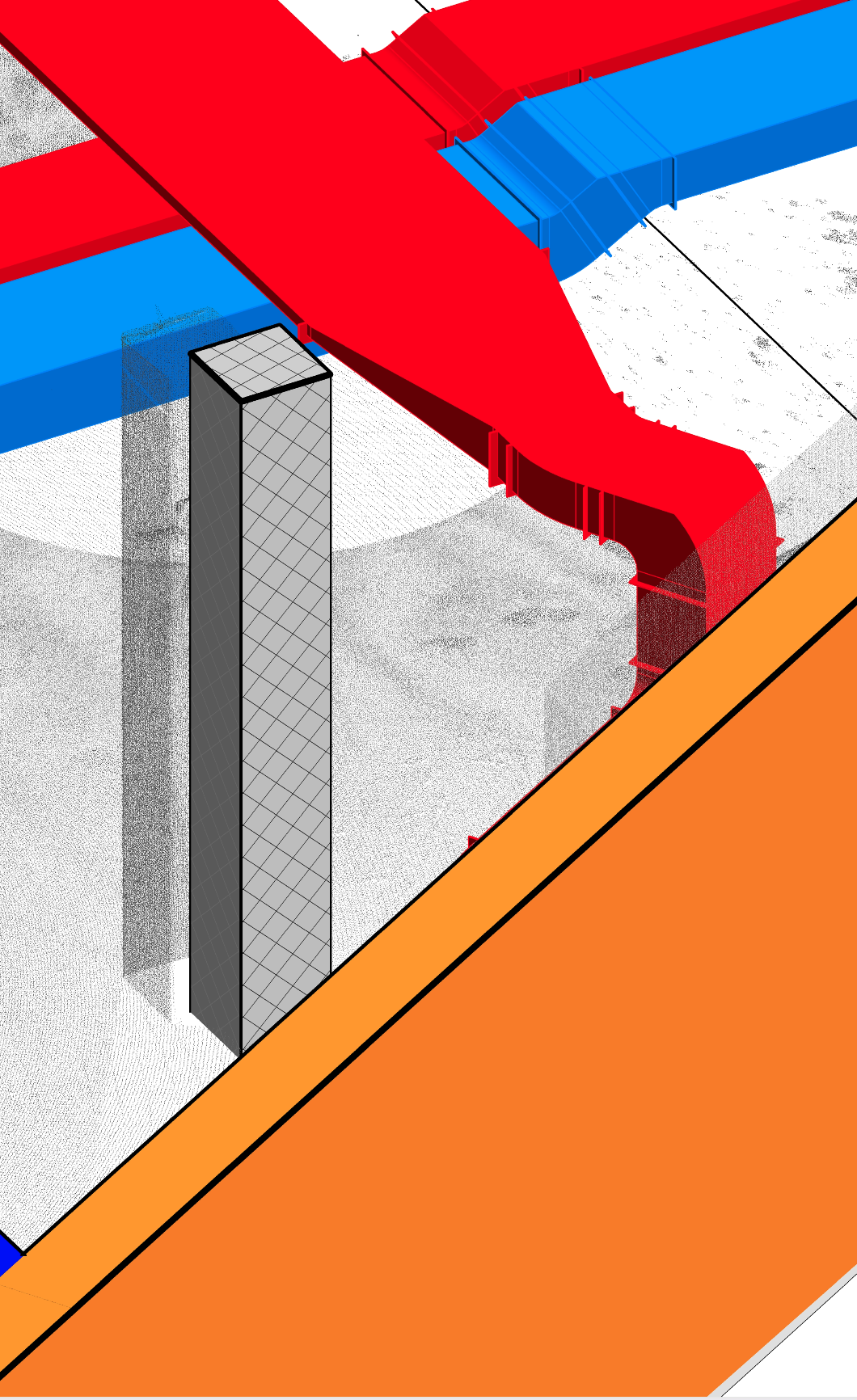 Modelling spaces and objects
During the study, our modelling methodology gives us the possibility of accurately calculating the quantities to allow a budget forecast as close as possible to reality. During the study phase of a project, the architect draws the first drafts of the building. BIM then allows the client to fully immerse themselves in their project. To achieve this, we can produce synthetic images taken from a model, or using more advanced tools, such as a
VR
headset for example. You can then really enter your project to see the smallest of details:
Wall colours
Finishing materials
Part variants
Etc
All this so that the project corresponds completely to your desires. Therefore, the study phase of a BIM project makes it possible to create virtual work allowing a realistic visualisation of its future construction and a simplified and rapid cost estimate.