We worked on the project to raise and renovate the common areas of a 7-storey apartment building located rue Frontenex 51 in Geneva. We added two additional levels and created ten new apartments, for a total living area of 1,200 m2. The work began in April 2022 and was delivered in April 2023.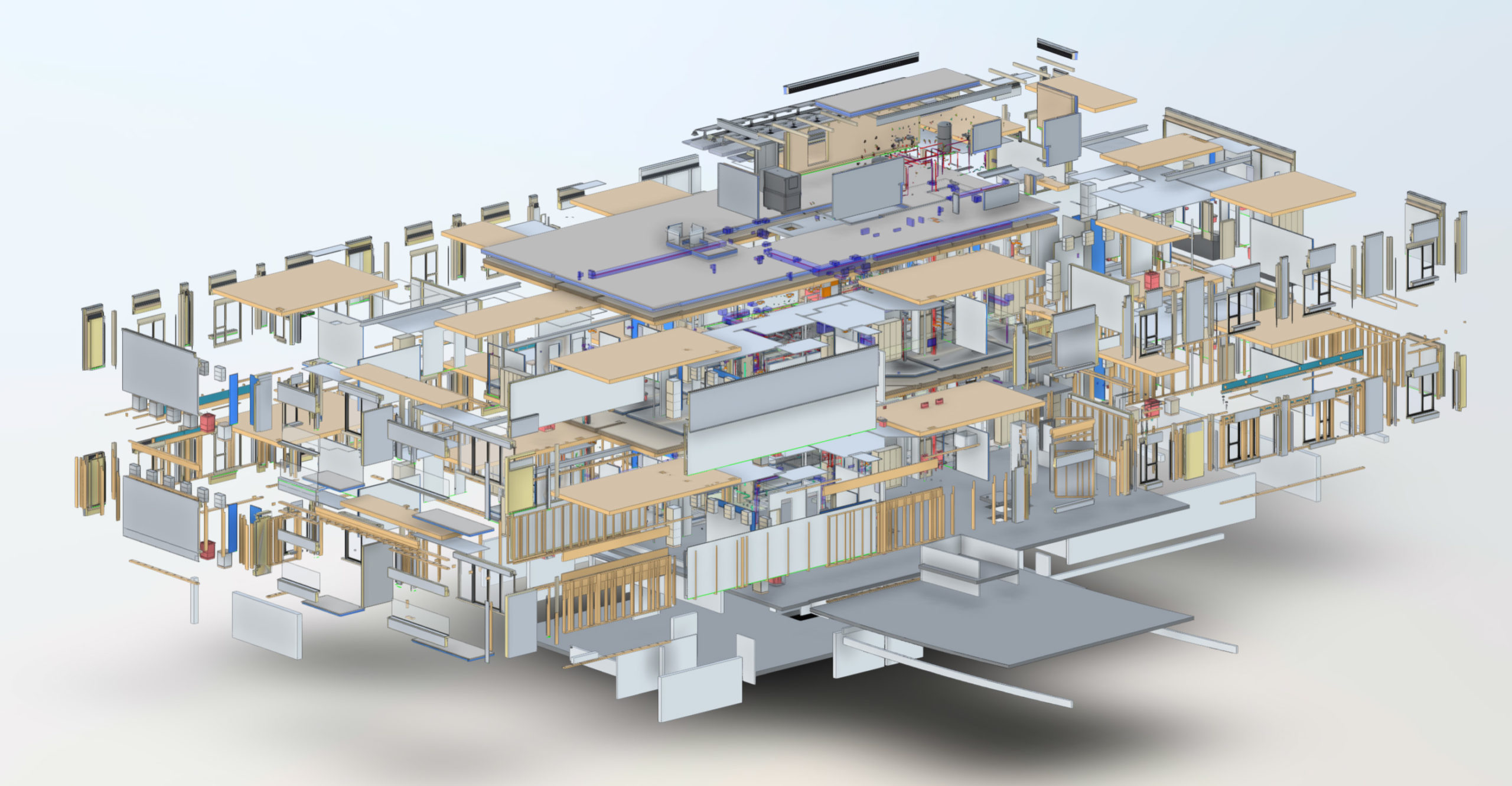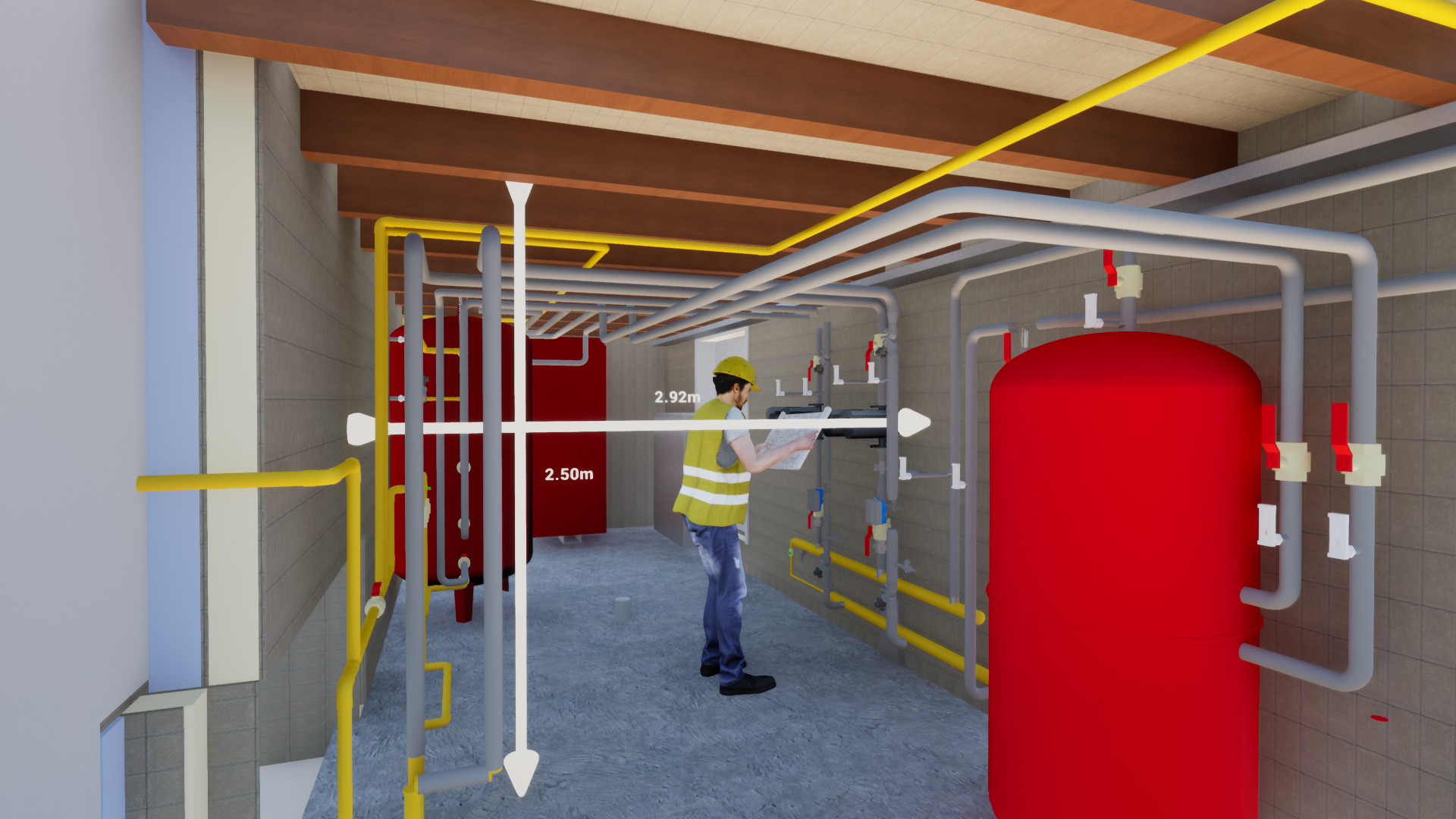 The environmental context was a real challenge, as the project was located in an area with heavy road traffic, which did not allow the installation of a crane for the duration of the works. This is why our client company, "Roof SA", has chosen to produce the walls and slabs in prefabricated form, with the exception of the core of the lift and the stairs, which considerably reduces the installation time to just 10 days.
Our role in this project was crucial. As BIM Manager, we carried out an audit of the agents and wrote the BIM manual. We also configured and trained the various stakeholders in the use of the collaborative platform and audited the models to guarantee their quality and compliance. We then proceeded to a Scan to BIM, by performing a 3D scan of the existing, followed by a modelling in LOD 200, in order to compare the plans with the point cloud to ensure perfect consistency between the digital model and the reality. Our third mission was the CVSE modelling in LOD 350, covering the heating, ventilation, sanitary, electricity aspects and the necessary penetration holes This step is crucial to ensure good management and precise monitoring of these key elements of the project. Finally, our last mission was BIM coordination, ensuring spatial coordination between the various trades, management of BCFs and IFCs, as well as the coordination of the wooden model for the prefabrication. Thanks to our expertise and know-how in BIM, we have contributed to the success of this ambitious and complex project, while respecting environmental and time constraints.
Here is the list of partners who have been involved in this exciting project. Each of these partners played a crucial role in the success of this project, bringing their unique expertise and know-how to achieve the objectives set: Total company:
Roof SA
Civil engineer:
ZSSA
Architect::
Timber manufacturer:
Constructeur bois :
Renggli SA
CVSE engineer:
CAELI
Need more information?
Our experts are at your disposal